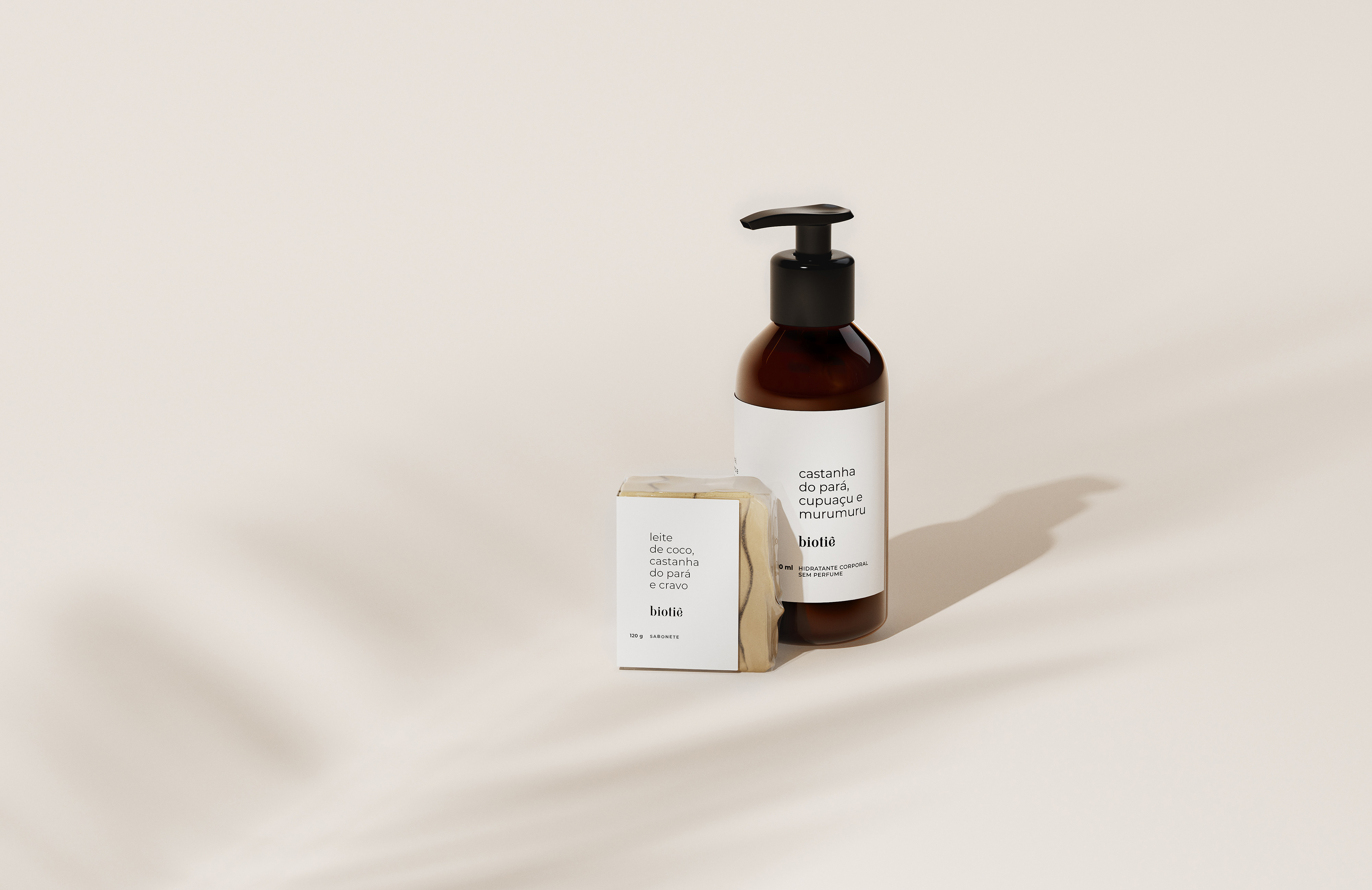 I believe in and encourage the path of simplicity. Not to do less, but to do better.
For this project, we had an extremely small budget. That's why I asked some questions that would guide the project: do we need packaging? To what extent are they really necessary? Are there sustainable solutions available?
For reasons of safety, control and respect to the norms, it's still necessary to have packages – even if some are totally useless. In terms of materials that make up primary packaging, unfortunately there are not many sustainable solutions for small companies in Brazil, and the path was to act in the best possible way: packaging preferably from recycled origin that could be recycled again and/or packaging that could be reused. Whenever possible, to be 100% biodegradable.
But the main question was: how to do only the essential? From there I started graphic design. The result brought value to the product and remained consistent with the purpose of simplified solutions: just a single paper and a single color for all packaging and labels. All graphic solutions with the lowest possible production cost and 100% biodegradable.
Minimalism is not a matter of aesthetics, but of values that converge towards longer lasting and sustainable solutions that visually abdicate the excesses.
In this project, I was responsible for the design of the new brand, products' naming, graphic design of packaging and stationery labels, in addition to the creative direction for photography and concepts.